Artist. Entrepreneur. Author. Servant Leader. 
These are just a few words that describe Larry D. Thornton, Sr. You could also call him a father, grandfather, gamechanger, teacher and team player. Even though there are many words to describe Larry's business prowess and leadership, hearing his life story puts everything in perspective.
Born in Montgomery, Alabama, Larry began his career as an art teacher utilizing his fine arts degree from Alabama State University. After several years, he left the education sector and began painting signs at Coca-Cola Bottling Company. He stayed there for years and there he began his corporate journey.
Larry's prowess as a businessman led him into being the first black McDonald's franchise owner in the state of Alabama. Eventually this would lead him to creating multiple stores and the President and Owner of Thornton Enterprises, Inc. Larry also uses his business acumen and experience to serve on the Board of Directors for Coca-Cola Bottling Company United, Inc. and First Commercial Bank (Synovus).
Even though he is primarily known as a business man and continues to produce limited and open edition art, in April 2019, Larry established himself as an author with the release of his first book, Why Not Win? A Reflection on his fifty-year journey from the segregated South to America's boardrooms – and what It teaches us all.
This book created great conversation which led to the creation of the Why Not Win? Institute, which is a curriculum that teaches the principles from the book for everyday use.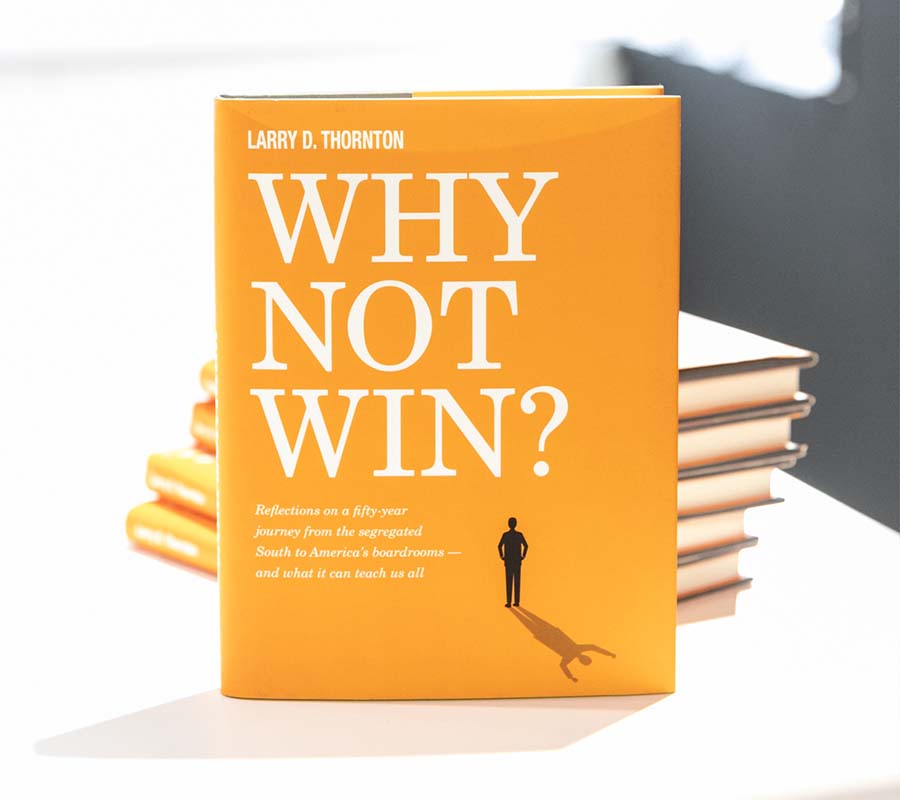 Community Involvement & Family Values
Larry was named CEO of the Year (2019) for his category in the Birmingham Business Journal. He has held numerous positions across civic organizations such as Big Brothers/Big Sisters, United Way of Central Alabama, Community Foundation of Greater Birmingham, Vulcan Park Foundation and The Club, where he served as the first African-American president. He is the former president of the Kiwanis Club of Birmingham.
Larry is a proud father of two daughters and one son.